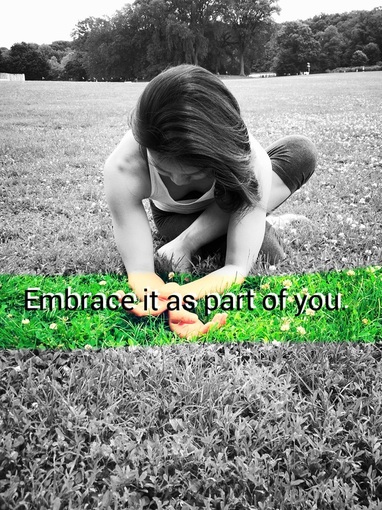 Monday was the Labor Day holiday which brought tranquility to the city. Most of the people were out of town for the long weekend. There were just few people on the streets early in the morning. I was enjoying this spaciousness on my way to the yoga studio. When I arrived at the studio, my experienced was the opposite of the scenario 30 minutes ago. The yoga class was packed with over 40 people compared to 20 people on a usual day. My mind was secretly mumbling with unease about not getting my favorite spot. My neighbors and I were squashed into a place right under sunlight. My foot could almost touch the window few inches behind me whenever I extended my leg. By the time we started the class, the floor was completely filled with unrolled mats. There was not an inch of space being wasted. Everyone seemed to adapt to the challenge and easily went with the flow. However, I could not help feeling annoyed even though I knew I shouldn't feel that way.

When we were finally settled on our mats, the first thing that my teacher said was, "Be aware of what you are thinking..." right before my mind went further with more negative thoughts. She continued, "Whatever your mind is thinking, don't justify it. Turn your thought into your breath." This reminded me to give myself permission to be honest to my feelings. It was a relief. I instantly jumped into the guilt-free zone knowing that it is alright to be negative sometimes. (I just have to be mindful of my action and speech when negative feelings/thoughts arise.) After the first chant of 'OM', I finally "arrived" on my mat. My mind came back to the present moment. The practice began.

The rhythmic breath, the flow of movement, and the constant exchange of inner and outer awareness, unified the practice in the room. I was grateful for the other 40 different bodies in the room demonstrating their unique ways to stretch, twist, elongate, align and realign. My spirit was uplifted. My mat seemed bigger than I thought. The class went by quickly. We chanted the last 'OM' to end the practice. People started to pack and leave the room. The lady who practiced next to me left her mat and yoga props on the floor. She picked up her cell phone to make a phone call. I overheard her say, "The charger?...What!....No! What do you mean? ....it's in the first drawer. No! I told you before…." I felt bad because I was once like her - being impatient and harsh to my loved ones. I left the room. But, this time, I didn't leave my practice behind.