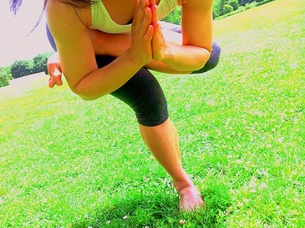 Photo: Abby Chan
Founder of Breathing Heart - Integrative Wellness and Fitness, Mandy Sau Yi Chan brings Pilates, Yoga, dance, Somatic Movement Therapy and Holistic Health Coaching together to create her unique approach in joint and back function, injury prevention and movement training. Mandy has worked with clients who have Morquio Syndrome, Multiple Sclerosis, Arthritis and Scoliosis.
Each session is personalized to the individual structural issues, wellness and fitness goal. She emphasizes breathwork, effortless strength and body re-education helping clients to improve their alignment, posture and
functional movement in daily
activities.
Sessions can be arranged at your home or workplace to accommodate your schedule.
Click
here to schedule a session NOW!
The benefits of
Breathing Heart - Integrative Wellness and Fitness
include:
·
Alleviated back pain, stiff shoulders and tight neck
·
Improved balance, flexibility, core strength, spinal support & postural alignment
·
Rehabilitated motor and balance skills after injuries e.g. knee surgery,hip replacement
or toe correction surgery
·
Restored joint motion, strength and flexibility
·
Refined muscular tone around waist, hips, chest, back and arms
---